St Moses Monastery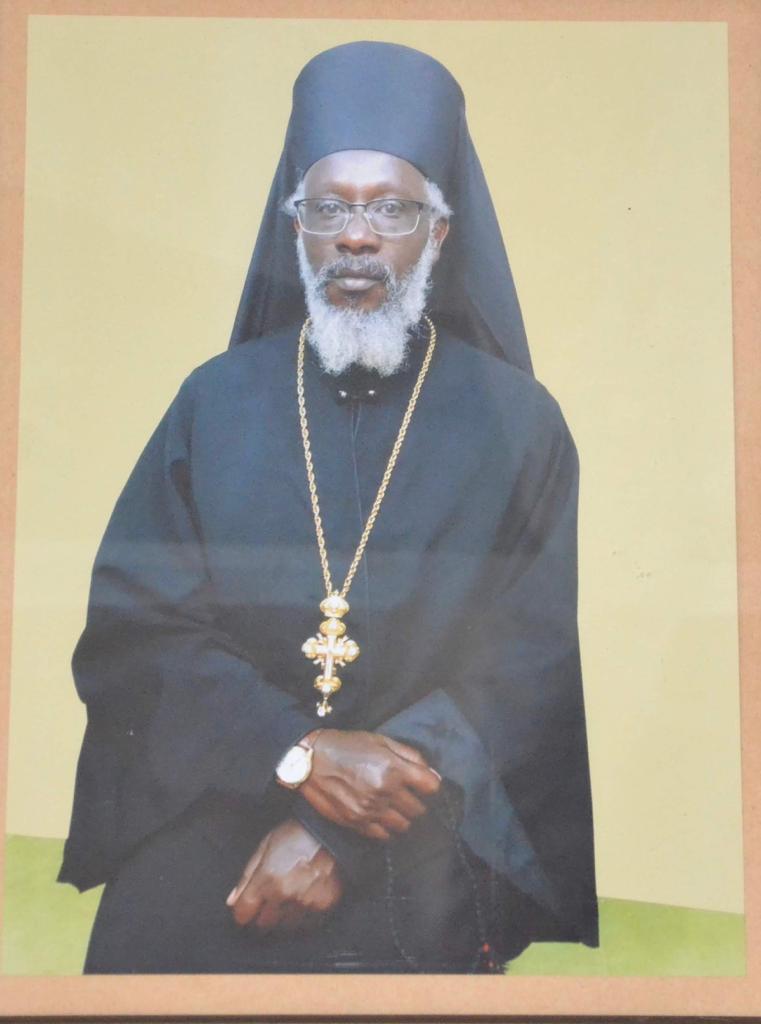 New Dawn here comes. Kenya made a new Dawn with remarkable establishment of newly launched monastery in Ndunyu Njeru Nyandarua County Kenya. Rev Archimandrite Fr John made this historic mark on Friday 13th November 2020 when the Kenya's only monastery was officially opened. Traditionally in medieval Greek, monasteries we're built to serve the purpose of silent worshiping with quiet environment just like in private stance. However in Kenya we haven't been able to have this kind of monastery. Luckily enough and by the virtue of our Lords miracles, Rev Archimandrite Fr John have really made our country quite proud by establishing this holy place in our nation. However, our newly opened monastery have definitely opened up new chapter as far as orthodox church in Kenya is concerned. St Moses monastery will not only boost the monks but shall too blossom the locals Christians and thus making our beacon of our faith more formidable than even before.
For the past 9yrs, Rev Archimandrite Fr John and his team started off with quarter acre piece of land and by the current times they have been able to expand the land to half an acre. The building that accommodates this monastery is a decent one, comprising a few rooms, and other well built state of the art chapel. In the same spirit, in the compound they are other structures whose uses are quite Paramount to all who attends this clean place. The monastery's opening was gracefully attended by His Eminence Archbishop Makarios(111),of Kenya and as well graced by His Grace Bishop Neophitos of Mt Kenya region.
Since 2011 to 2016 the monastery have actually made remarkable strides and the brilliance of this success will be felt across the entire neighborhood and even beyond our geographical boundaries. Congratulations, Rev Archimandrite Fr John. May our Lord bless you abundantly. Believers come even if not in large numbers, and majority of them are under privileged people, whose living standards are below human kind normal living standards. One dollar only can feed a person who visits the monastery. We urge all of you to chip in and give us boost, so as to enable us assist the needy who usually visit us with similar reasons of worship. The monastery is well known as saint Moses Orthodox Monastery. It's located in engineer,ndunyu njeru. We are quite proud of this achievement. Rev Archimandrite Fr John vision and mission goes beyond the present horizon,and we expect much more developments within and beyond this monastery. We than all our stakeholders and partners in this quest for Lord's blessed attainment of this divined holy shrine,amen. We all graciously say amen.
The monastery mission in therefore to promote both faith and cherish Christianity across our country, and the entire world. The monastery vision carries the core philosophy of humanity and the grace of Lord that goes hand in hand with the ethics of Christianity and for mutual understanding of Christ's call to the entire world. The grand hope is massive and it's bound to flourish within our horizons of hope.
Therefore you are all welcome to giving relevant support. Could it be cash or any other potential aid to make our dreams come true. Please consider making a Donation Below